Welcome to SARTAC Ltd.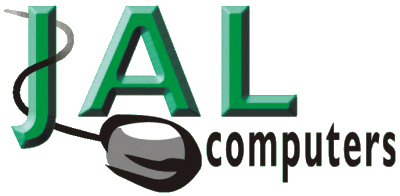 All systems now available with
Normal Showroom Opening Hours are 9:30 to 5:30
IP Remote Access Security Camera Systems Now Available
i-Catcher Console turns your PC into a digital CCTV system capable of operating and managing up to 255 cctv cameras from webcams to IP devices with remote access from home for a live feed and/or playback over your network or the Internet.
To see an example of this view our showroom using the username and password 'showroom' and see a live demonstration.
JAL Andromida
£599

"..this PC gives you everything that you got with last month's chart-topper, while saving you a huge £151." - Robin Morris, PC Advisor, July 2007
JAL Neola
£299
"For a System that costs this little, the Neola is absolutely packed with goodies" - Karl Wright, Computer Buyer
JAL Pheonix
£499
"..JAL's 94 in our Worldbench 5 processing speed tests is an impressive achievement" - Robin Morris, PC Advisor, April 2007
JAL Jacinda
£999
"Incredible Performance, Impressive spec... it's fast, very fast." - Sasha Muller, Computer Buyer
JAL Tacita
£999
"If you're after a PC that has decent performance, good upgrade potential and some interesting peripherals, then the Tacita is a great choice" - Rory Reid, Labs Writer, Personal Computer World
JAL Adhira
£1,995
"The Adhira.. deserves a Highly Commended Award as it is a good all rounder" - Rory Reid, Labs Writer, Personal Computer World
We accept all major credit cards except Amex
All transactions are via our secure server. Encryption is used to protect transmitted information, which means shopping with confidence knowing your details are held securely. It couldn't be easier or more convenient for you to place an order.
Here at JAL we DO NOT take payment from your card at the time of your order but on the day your PC enters production.
Sartac Ltd. Registered Office
JAL Computers is a trading name of Sartac Limited,
Manor House, Victoria Road, Fenton, Stoke-on-Trent ST4 2JB
Showroom Opening Hours: Mon to Sat 9:30 - 5:30
Manor House, Victoria Road,
Fenton, Stoke-on-Trent ST4 2JB
E&OE
All pictures are for illustration purposes only
All our prices include VAT